Dedicated To Providing
Excellent Service
---
Our team is goal-oriented. Experience has told us that setting attainable goals, taking calculated risks, and providing transparent communication, yield some of the best results. Learn more about our philosophy, and how we can help your business grow.
Independently Owned
---
Our flexible and nimble organizational structure allows us to provide excellent service around the clock. We can adapt and use any tools necessary, and are not afraid to get our hands dirty.
Boldly going where no one has gone before.
---
Maybe you're already running planned marketing campaigns with an in-house team. Or maybe you're a startup with a tight budget and big ideas. Our team can help strategy and recommend best practices, budget, and target the right audiences at the right time. We have experience both in-house and agency-life, so we know many of the problems and bottlenecks businesses face.
Meet Our Team
---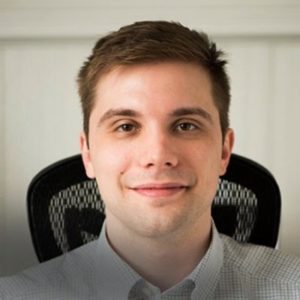 Michael V.
CEO, Marketing Consultant
Sergio G.
Photo & Video Director
Mike L.
Sales Consultant
Alex B.
Sales Consultant
Ethan S.
Advertising Manager
Paul M.
Copywriter
Jake S.
Graphics Specialist
Ben R.
Data Analyst
Steve M.
Lead Web Developer
Kingsley A.
Web Developer
Brian D.
Web Developer
We Love What We Do
---
Ready for a test-drive? Get a free consultation for your business and see how we can help.
Learn More